April 14th, 2010, 10:17 pm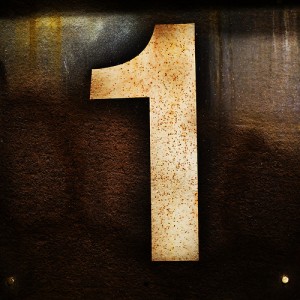 One is the loneliest number. The cheese stands alone. Whoever smelt it, dealt it.
The Sharks lived up to their postseason label tonight. They let the underdog Avalanche dictate the game and paid the price, forcing lonely fans like us to wonder, as Mike said leaving the Tank, "if we've seen this movie before."
What went wrong? To me, it was pretty obvious. The Avalanche had a game plan. Be tenacious with the forecheck and when the Sharks enter the zone, especially the top line, prevent the backpass and don't allow them to set up shop from the point. Colorado did this to perfection, especially in the 2nd period, and it took 40 minutes and countless high turnovers from Dany Heatley and company, for the Sharks to make an adjustment. Once they did, the Sharks got better opportunities driving the net after gaining the zone or dumping the puck and going to get it.
The Sharks say all the right things but tonight they proved to be all talk and no action. They claim to be well aware of past playoff failure, public perception and the impeding label of "Biggest Chokers in NHL History" if they bow out two years in a row in the first round – but tonight, the first ten minutes of the 1st period excepted, they showed little emotion as a team and crumbled at the end of the game – allowing the Avs to score in the final minute to win the game. Not the start of a history changing Cup run any of us were hoping for.
The top line tonight was impotent. Do you break them up? I was honestly surprised it didn't happen mid-game. Seto and Clowe were on fire most of the night, so why not give them a shot with Jumbo Joe to see if you can kick start something? Nah – we'll just let it play out and see what happens. Didn't work out so well, did it?
What's next? It's tough because the Avs took the Sharks out of their game and prevented their best weapon, the shot from the point. Dan Boyle had no shots on goal tonight. That has to change – find a way to get your quarterback involved. Drive the net. Anderson got the first star tonight, but there were opportunities to be had. He gave up many a PHAT rebound and proved he is prone to the soft goal.  So – you tell me. If you're San Jose, what changes do you make if any – or do you just chalk it up to dumb luck? I expect the Sharks to adjust and rebound with an effort on Friday that puts the Avs squarely in their 8th place – but that should have happened tonight.
Alright. Time for beer.