May 11th, 2011, 8:57 am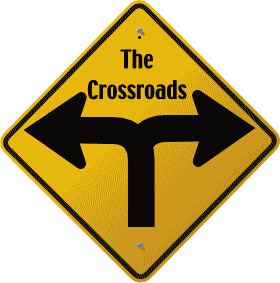 Game Seven is tomorrow night at the Tank. I don't think it's overly dramatic to say that this is the biggest game in franchise history. Fitting it should happen when the Sharks are celebrating their 20th year of existence as an NHL franchise.
There are two obvious outcomes here:
The Sharks deliver a dramatic victory at the Tank and move forward to face Vancouver in the Conference Finals and all is forgotten, like a bad dream. It becomes a landmark series for the franchise and Stanley Cup hopes are still alive. Just another bump in the long road to winning it all. Gumdrops and lollipops and whiskey.
Sharks complete operation meltdown and lose on Thursday night and the franchise officially hits a new all-time low. Worse than losing to the 8th seeded Ducks. Worse than being swept by the Blackhawks. Worse than losing to the Oilers after leading 2-0 in the series. This is rock bottom.
I feel like this has not been a heart healthy sports year, but I'm absolutely refusing to throw in the towel and I hope you will join me in bringing the fighting spirit to the Tank tomorrow. Do we want to boys to go into to tomorrow expecting to lose? I remember the atmosphere in Vancouver in Round One when the Canucks played Game Seven two weeks ago. The crowd was rabid and the victory was sweet. Vancouver fans were probably feeling as bad as we are, perhaps worse.
If the Sharks win or lose, I am going down a raving madman in the stands. Join me in taking the following pledge.
I will wave whatever towel or frilly pom pom like plastic material they give me.
I will hug strangers and especially the guy who looks like Keyser Soze that's always on the big screen.
I will shake my junk with the Dancing Bear.
I will scream Teriyaki Rice Bowl at the top of my lungs in the concourse.
I will consume an overpriced jack and coke.
I will try and fight Bertuzzi myself, if need be, and I will beat his ass.
I will not sit down during the final period if we are winning.
I will not utter the word "Vancouver" until the game is over. No matter what the score. No lead is safe.
I am going to will them to victory…. or go down in flames trying.
Tomorrow night will either be the best memory in franchise history or the worst.
Choose your road, Sharks.
I've chosen mine. I am not giving up.